Non-store clothes include all the limited edition items in the store, items won in Fashion Flipper and items which can be acquired via It or Miss. 
Miss LaShalle's clothes are typically expensive, but not as expensive as the Elite Members collection. Most cost not more than15.000 or less.
Categories:
Edit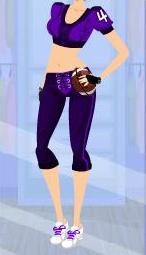 Leggings:
Edit
Accessories
Edit
Swimwear:
Edit
Ad blocker interference detected!
Wikia is a free-to-use site that makes money from advertising. We have a modified experience for viewers using ad blockers

Wikia is not accessible if you've made further modifications. Remove the custom ad blocker rule(s) and the page will load as expected.